Hotel Monaco & Grand Canal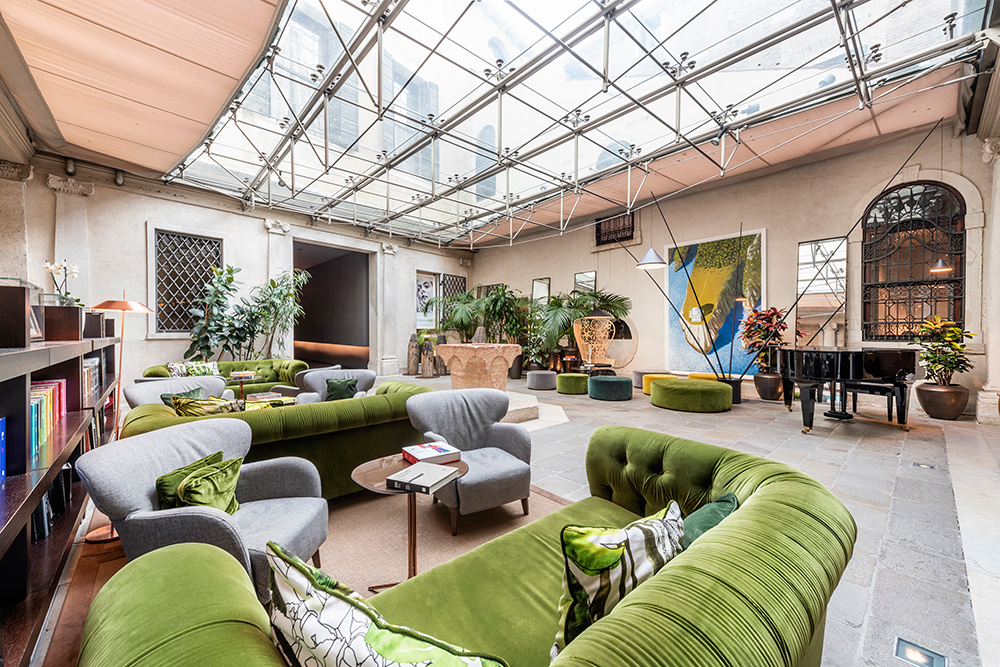 The Hotel Monaco & Grand Canal is in a unique position in Venice, looking out directly over the Grand Canal, near Ca' Giustinian, historic Biennial venue.
Imagine the panorama you can see from the rooms looking out over the Grand Canal – you dominate the whole of St. Mark's Basin and you're right opposite the islands of San Giorgio and Giudecca, practically inside Punta della Dogana, the Baroque Basilica of Madonna della Salute, the only place of worship with an octagonal plan, and just a stone's throw from the church of San Moisè.
The buffet breakfast will be served at the Hotel Monaco, at our Terrace facing the Grand Canal.
Enter the Hotel Monaco & Grand Canal and you'll think you are following in the steps of Giacomo Casanova, in a mansion once owned by the aristocratic Dandolo family and which, from 1638, accommodated the first public "Ridotto", a place where the aristocracy and all sorts of people (noble and royale people, adventurers, prostitutes, card sharps, travellers, traders, etc.) "retreated" for various reasons – gambling, the pleasures of the courtesans, social and political relations.
As you can well imagine, Giacomo Casanova considered this place the ideal backdrop for his conquests and the goliardic way of life which made him famous in every corner of the globe.